Art Effects Glass
METAL INCLUSIONS
<![if !vml]>

<![endif]><![if !vml]>

<![endif]><![if !vml]>

<![endif]>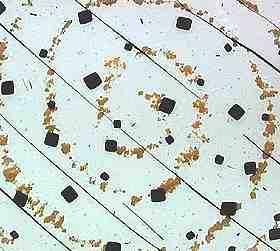 <![if !vml]>

<![endif]>
^ Silver, copper, gold, in geo. tile
24K Gold in "tortoise" sink >
v .99 Silver & 24K Gold on red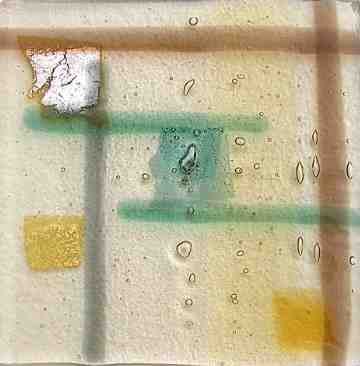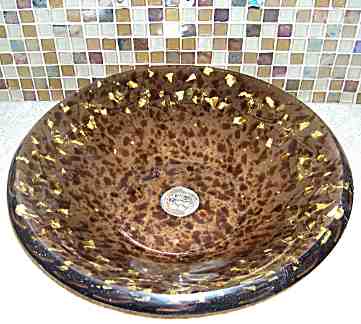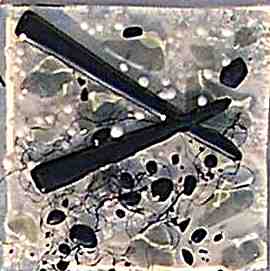 99 silver in lava ^ tile w/ dimensional flames & pebbles
black tile w/ ice chunk surface > with 24K gold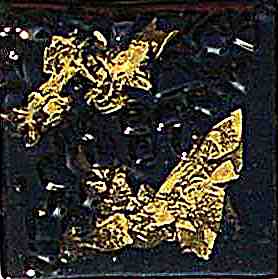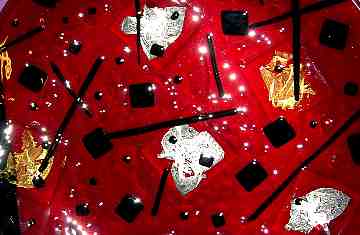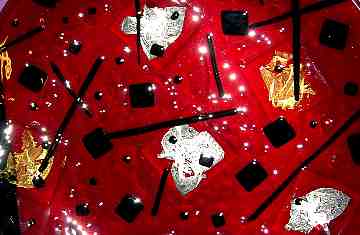 ^.99 silver on black tile with clear pebble surface
Oxidized stainless steelsquiggles in chopstick < tile w/ pebble surface & in sink test square >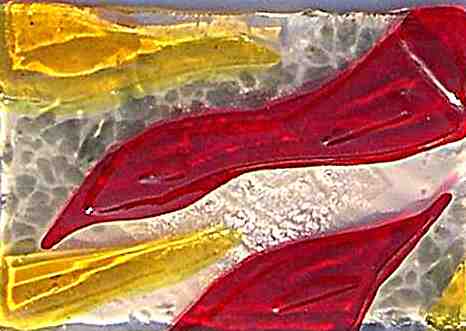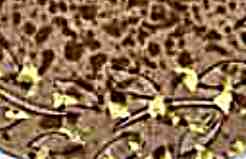 < copper foil that has oxidized to green/blue in tile w/ pebble surface
v copper wire squiggle that has oxidized to red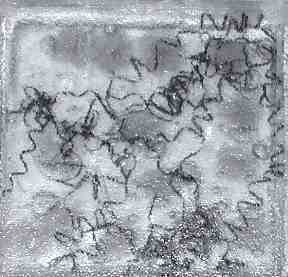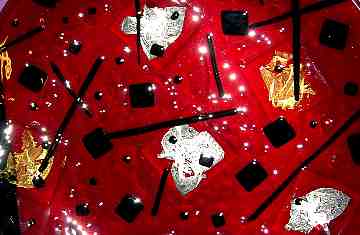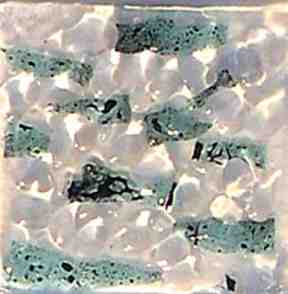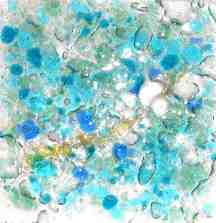 METAL INCLUSIONS: 24k GOLD, .99 SILVER, PALLADIUM, COPPER, STAINLESS STEEL. Each of these metals brings it's own unique properties to inclusion in glass. They all have peculiarities in behavior and design challenges. We take foils, threads, sheets, and spatters of these metals and turn them into design elements in our products.
How do I put metals into my project?
Choose the metal you want, Gold, Silver, Copper, Stainless. & there are several thicknesses available & each gives you a different look. We prefer the subtle torn tissue look of the gold & silver where the metal stretches w/ the heating & cooling of the glass.
Due to the unreliable chemistry of the glass, silver & copper behave oddly at times. We do have some control over this, but have to pay attention to what the metals do & cannot do.
This technique lends itself to the more modern spatter & stone looks.
We will give you a current market quote as to the cost of adding in these metals.
A strip of 24K gold in a water tile >
tile is textured on both sides
<![if !vml]>

<![endif]>