Our Glass Sinks and Vessels are made by us. We take the Time & Care to make them extra thick & anneal them for a long time to make the glass happy. Happy glass is stronger glass. Each sink is unique.
All of the designs from the patterned & geometric tile may be made into a sink. All of our solid colors & metal inclusions may be made into a ink. Some of the relief tile designs may also be put onto the reverse sides of sinks, but there will be a slight bit of distortion in the shaping process.
We can also produce Color blocks & shapes randomly or in patterns in your sink.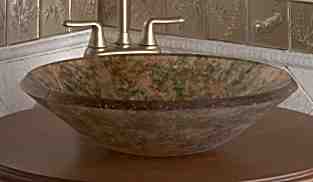 "Baltic brown " modified aggregate
Sizes run from 20" in diameter to 16" and generally are 5" high.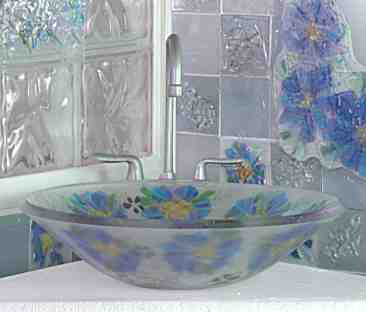 "Monet" inspired water garden
Peach solid w/ clear bubbles.
Inspired by a "Mimosa"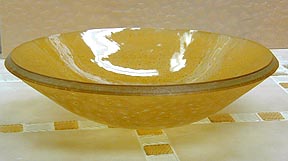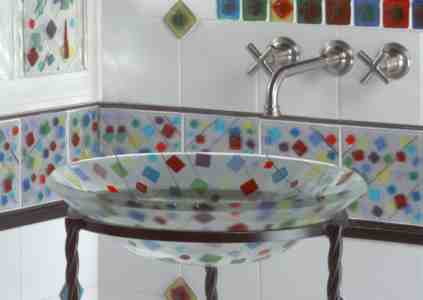 Primary confetti sink, tile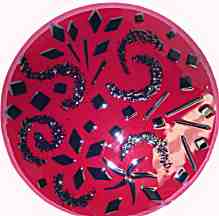 Red & Black spatters, swirls & sticks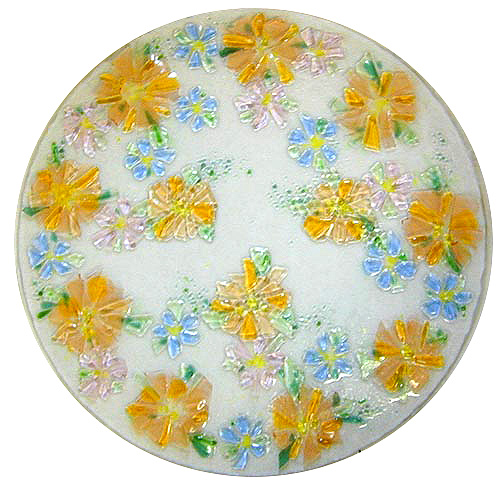 Peach heritage floral to coordinate w/ antique china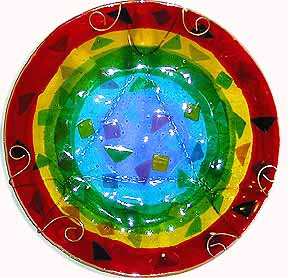 Primary spatter platter
Plaids, confetti, & retro geometric with 24K gold leaf for platters, bowls, & sink blanks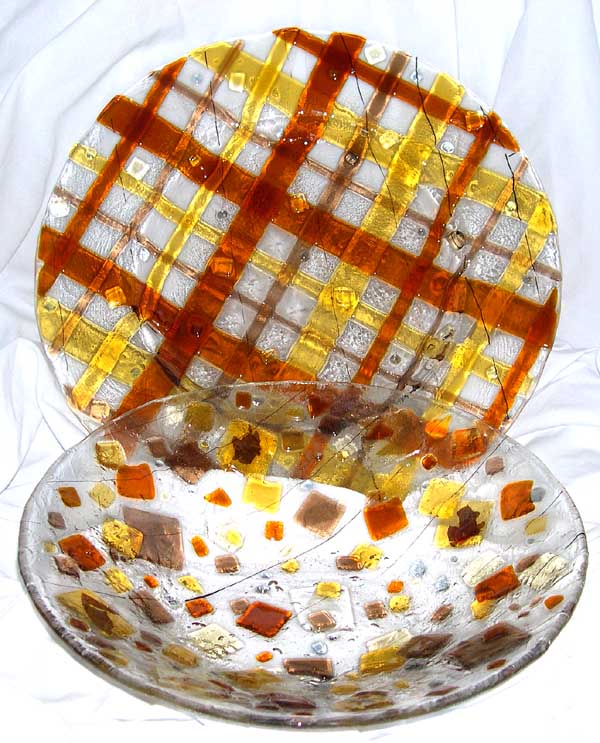 How do I order a sink? Choose a pattern, color design you like, send us a piece of fabric or doodle in colors you like, a stone to design something to match. This doesn't have to resemble the stone either, we can create a geometric coordinate in the stone colors or do a nature inspired treatment for your sink. We also create art glass platters, bowls, bird baths.......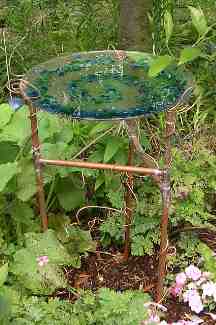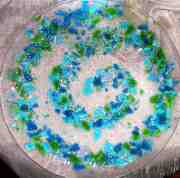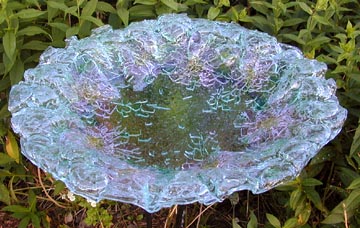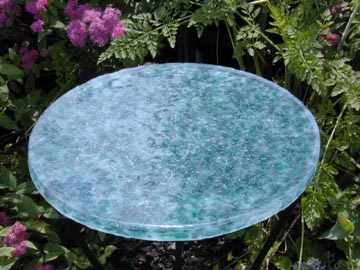 "moss" sink blank before shaping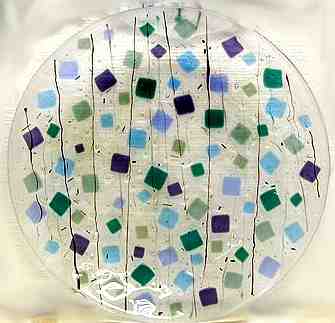 Cool colored confetti platter, colors may be used in a sink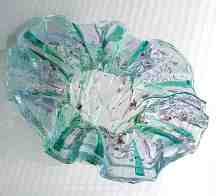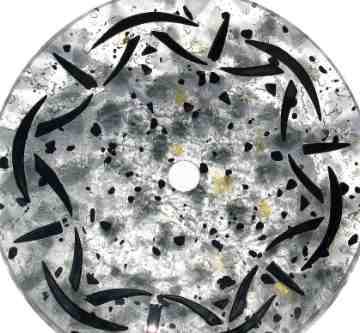 "Tat" inspired sink to coordinate with gravel & gold for a cement countertop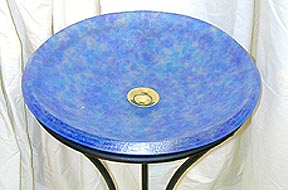 Blue & turquoise aggregate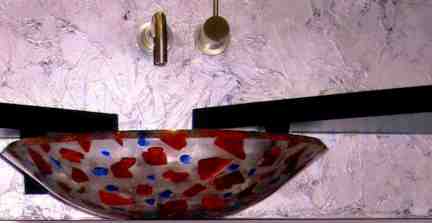 Red confetti with small blue spatters