Art Effects Glass
STONE COORDINATES
<![if !vml]>

<![endif]>
<![if !vml]>

<![endif]>
"STONE" COORDINATES: These are perfect pieces to use to tie in natural elements, lighting, vessels, accents..... Make glass block work in natural installations, the possibilities are exciting. Since we are working with 2 different materials, we come close in color, not the visual structure of the stone. This is an artistic interpretation of the stone. And there are some stones where it is very artistic. This technique blends well with adding metal inclusions & dichroic glass.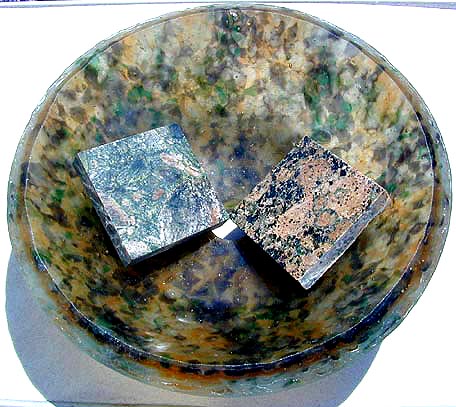 Sink from stone sample colors
Different interpretations & uses for stone coordinates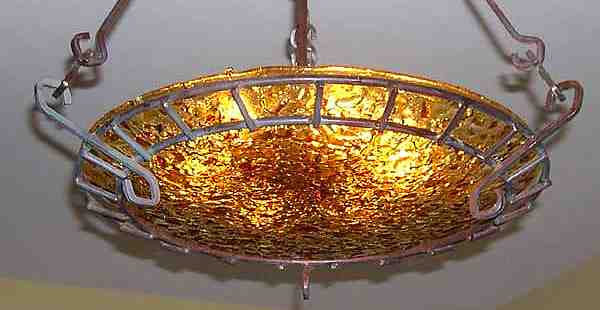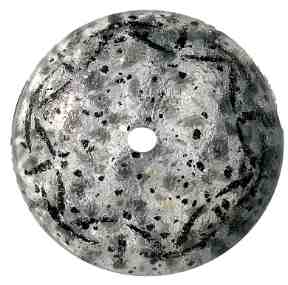 Back of sink showing deep texture & color to coordinate w/ a gravel looking concrete counter top.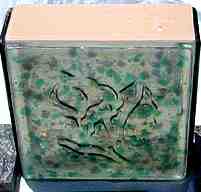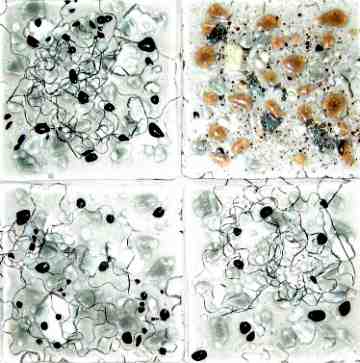 The stone sample we designed to in this case is in the center. We designed a choice of 3 highly textured & 2 plain tile to coordinate with the stone & stainless appliances. We also suggested using solid black glass accents and a matte natural, solid tan stone in this palette. It is nice to have options.
L to R, Silver pyrite, beige mist gold pebble, irregular textured bg. mist w/silver slight stone confetti, silver w/ gold pebble, darker toned stone confetti.
The back painted bas relief tile work well too.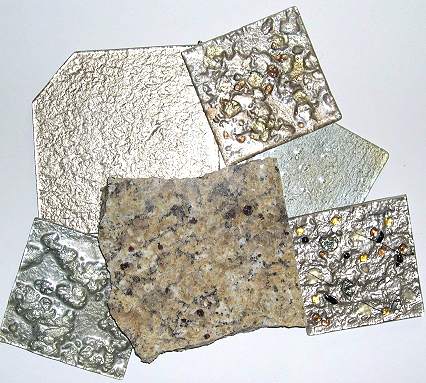 Tile for stone coordinates: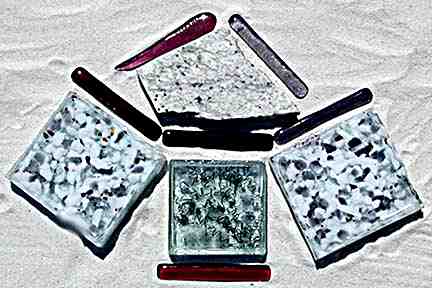 Heavier slabs used as tile & samples for sinks colors
So how do you order this style of tile? You first select a COLOR palette, Or a stone you would like us to coordinate with. Send us a sample. We work up a few interpretations, then either send out a selection of samples, or just zap pictures of what we have come up with. Or if you like anything you have seen in these pages, we produce them. This technique works with other colors too. If you want a tile that has a bas relief design too - That may be done too as shown above.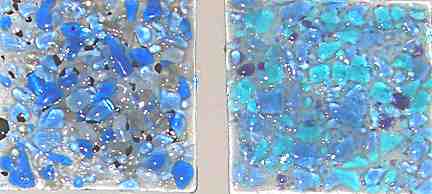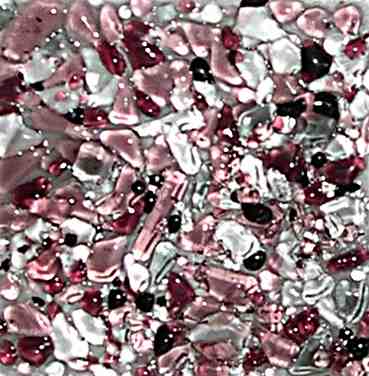 Choose a pattern, color design you like, send us a piece of stone to design something to match. This doesn't have to resemble the stone either, we can create a geometric coordinate in the stone colors or do a nature inspired treatment.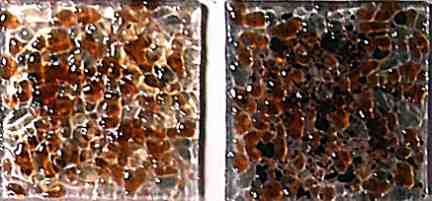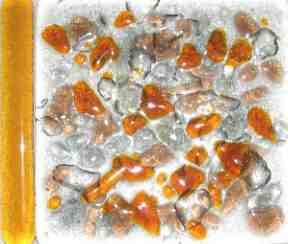 <![if !vml]>

<![endif]>